Killing Pests In Tualatin OR
503.885.2666
When the pests come crawling...
Pests can invade in the blink of an eye,
Don't let the invaders overtake you and your home.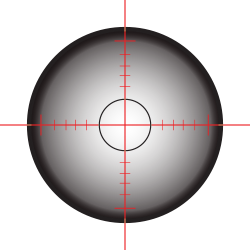 Call us to rid yourself of pests today!
Get a FREE Inspection
Fill out the form below to get your
FREE PEST INSPECTION
Dont let the pests consume your home!
Tualatin Pest Control
At The Killers we know that pest problems can be challenging. Not only can rodents, spiders, insects and other pests destroy property, they can also carry and spread infections disease. You don't have to live with pests and the dangers they pose. We specialize in the treatment and annihilation of all varieties of rodents, spiders and insects in the Tualatin area, and we do it effectively.
Our Company
The Killers started in 1982 and was founded on four basic principles: the elimination of pests, product safety, proper inspections, and quality service. We saw and continue to see a need for not just pest control, but pest elimination. The dangers pests pose are reason enough to get rid of them, not to mention the destruction they cause and the annoyance they are. We have a variety of residential and commercial pest control in Tualatin clients and know exactly what problems you may be facing. We also have a variety of solutions that result in the total elimination of pest problems.
Our Services
We take pride in providing the best customer service in the industry while taking into consideration the environmental impact of the pesticides we use. We offer low toxicity products, but don't let the words "low toxicity" fool you. The treatments we provide bring the best of two worlds together: powerful chemicals that get the job done, and safe ingredients that reduce human exposure to toxins. We are the best company for pest control in Tualatin and our services include
Silver Star WD: treatment and annihilation of one or two wood destroying pests.
Silver Star GP: treatment and annihilation of one or two general purpose pests.
Diamond: treatment and protection against all general pests.
Gold Star: treatment and protection against all wood destroying pests.
Gold Star Plus: treatment and protection against all wood destroying and all general pests. This is a quarterly service.
Platinum: this service is the same as the Gold Star +, but it also includes Bora Care and a 10-year substructure guarantee.
Contacting Us
We provide pest control in Tualatin so you can get your life back without the interruption of pest problems. Call us today at (503) 885-2666